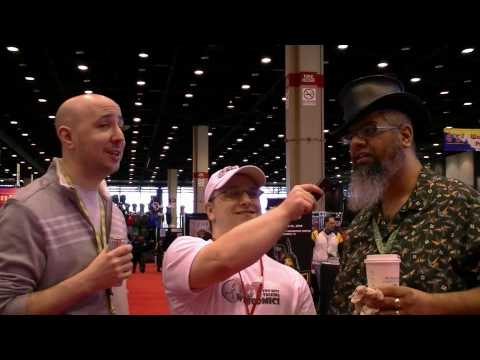 C2E2 bring publishing companies, media moguls, and other giants of the industries together under one roof. When I first learned about C2E2 I immediately went to the Blind Ferret Entertainment website, Least I Could Do & Looking For Group to confirm that Ryan Sohmer & Lar deSouza were going to be here.
They were most gracious in getting us an interview and you can hear Ryan Sohmer on Episode 100 of TGT Webcomics Podcast
You can visit their websites:
Least I Could Do: http://www.leasticoulddo.com
Looking For Group: http://www.lfgcomic.com
Warning: There is minor swearing in this video but it's all in context.